Ready to discover the enchanting world of how to layer bedding?
Brace yourself because we'll unveil the secrets to making your bedroom a cozy and stylish sanctuary!
Imagine a well-designed bedroom that embraces you with a restful and rejuvenating sleep every night.
The key lies in mastering the art of bed layering.
By combining different bedding elements, you can create a visual masterpiece that looks fabulous and feels like a warm embrace when you slip into bed.
Hold on tight as we embark on a journey through this comprehensive guide.
We'll equip you with all the essential tips and techniques to become a true bed layering maestro.
Get ready to transform your sleep haven into a place that exudes style, comfort, and pure magic!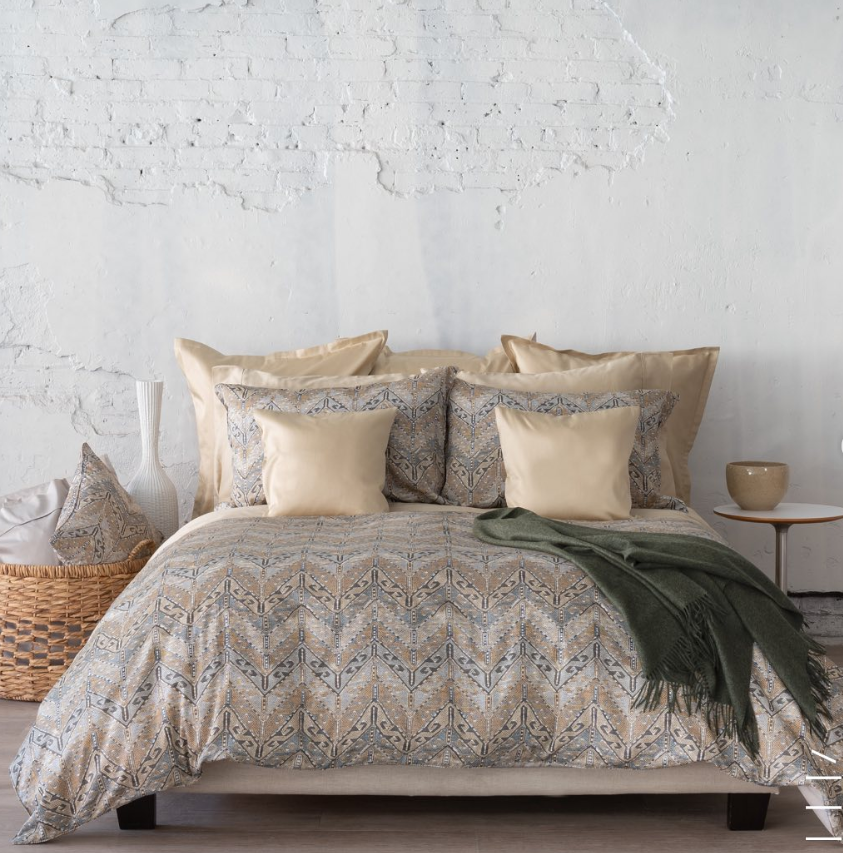 How To Layer Bedding: Essential Tips for a Luxurious Bed
To create a truly luxurious bed, start with a solid foundation.
Begin by selecting high-quality sheets that suit your preferences. Choose sheets that feel comfortable against your skin.
Next, add a stylish and cozy touch to your bed by layering a quilt or coverlet.
Quilts are perfect for adding warmth during colder months. Coverlets provide a lightweight and decorative layer all year round.
Unveiling the Secrets of Professional Bed Designers: Mastering the Art of Bed Layering
Have you ever wondered how professional bed designers create those picture-perfect beds?
Here are some insider secrets to help you achieve the same polished look.
One key technique is the art of layering a bed with a quilt and duvet. Start by placing a duvet inside a duvet cover.
This combination offers warmth and can be easily adjusted to suit changing temperature needs. Then, fold the quilt or coverlet at the foot of the bed for an added touch of style.
From Quilts to Duvets: The Perfect Bed Layering Techniques for Every Season
As the seasons change, so should your bedding.
It's essential to master the art of seasonal bed layering to stay comfortable throughout the year.
Opt for a lightweight quilt or coverlet as your top layer during warmer months. Pair it with light sheets to ensure a cool and comfortable sleep.
Swap the quilt for a thicker duvet in winter and add extra layers, such as cozy blankets and throws, for warmth.
How To Layer Bed Pillows: Adding Comfort and Style to Your Sleep Haven
Pillows are not just for sleeping! They also play a crucial role in creating a beautifully layered bed.
Start with 2 to 3 Euro or King/Queen shams for everyday use. Place them against the headboard or wall as a supportive base.
Then, add decorative pillows in various sizes, shapes, and textures to enhance the overall aesthetic.
Exploring the Layers of Bedding: Understanding the Key Elements for a Beautifully Made Bed
When it comes to bed layering, understanding the key elements is essential. Let's break down the layers:
Foundation Layer. Start with a comfortable mattress pad then add your fitted sheet, flat sheet, and pillowcases.
Comfort Layer. Here, you can add a quilt, coverlet, or duvet for warmth and style.
Accent Layer. Decorative pillows, shams, and throws bring personality and visual interest to your bed.
H2: Elevate Your Sleep Haven with Bella Casa Design Center
Mastering the art of layering bedding is a game-changer for creating a cozy and inviting sleep haven.
You'll achieve a beautifully layered, visually appealing, and incredibly comfortable bed with the right combination of sheets, quilts, duvets, pillows, and decorative accents.
At Bella Casa Design Center, we understand the importance of creating spaces that exceed expectations.
As your trusted local design store nestled in the heart of the Crestwood Community, we take pride in listening to and bringing our clients' visions to life.
So, if you're ready to take the leap and transform your space, Bella Casa Design Center is here to guide you every step of the way.
Let us help you create a luxurious, sophisticated bedroom that embraces you in comfort and style.
Your sleep sanctuary awaits!